Discover our new version 2.0 with many new features, and a side bar to manage your GIFs!
GifLens supercharges the GIF capabilities built into Visual Studio Code. It helps you to visualize GIFs at a glance using GIFLENS tags and code lens, seamlessly navigate and explore Gif repositories, gain valuable insights via powerful GIFs, and so much more.
Code it, GIF it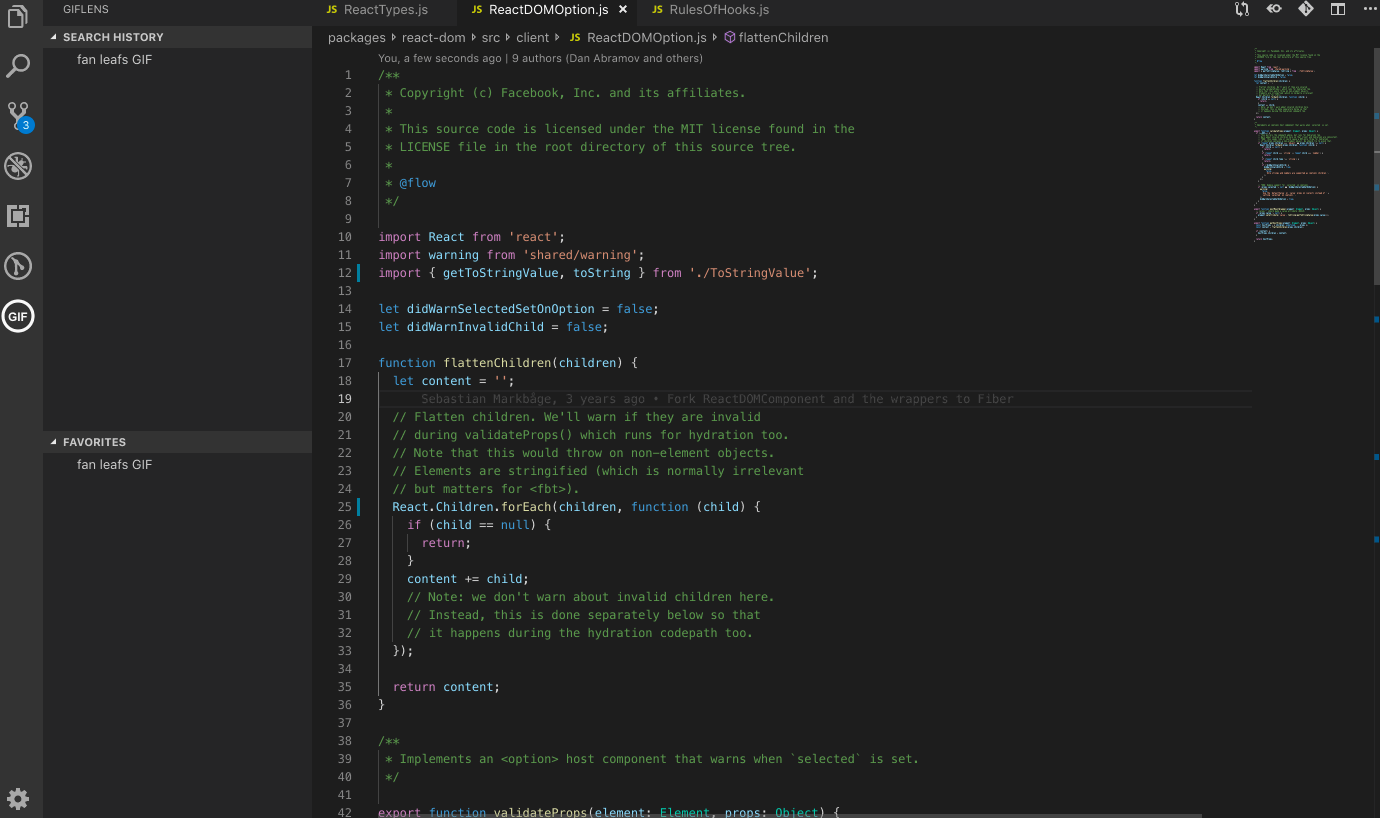 Thank you
The VS Code team for building an awesome open source IDE 🙏
The Gitlens team who helped us finding a name for this extension. Love your product too ❤️
The Giphy team for their great api and endless database of amazing GIFs 😎

Enjoy!